4 Lebanese wines you need to try
Not familiar with Lebanese wines? Nuria Stylianou gets you started and shows you how to pair them with the country's food
ES Lifestyle newsletter
The latest lifestyle, fashion and travel trends
Lebanese cuisine is all about full-on colour and flavour. Mint, garlic, earthy cumin, sumac and coriander, sharp citrus and tahini feature in a lot of the dishes – and from creamy hummus and smoky baba ganoush, to crumbly falafel or salty spinach and feta boregi, a mezze spread alone has enough varying textures and contrasting tastes to give your failsafe wine choice a bit of a shake-up. Then, moving from mezze to main course dishes, many of which have a smoked or chargrilled element, the wine you choose to match mustn't be a pushover.
The Bekaa Valley is home to the major wines of Lebanon. The famous Châteaux Musar, Ksara, Kefraya and Massaya all have their wineries here and the country's French influence can be seen in the grape varieties grown: Cabernet Sauvignon, Merlot, Mourvedre, Cinsault, Grenache, Syrah and Carignan. Many of the Bordeaux-style reds have a fuller, spicier flavour than their counterparts and the rosés also carry more flavour, with refreshing acidity – an ideal go-to for mezze. Having historically produced wine since 7000BC – with the Phoenicians trading stock between Egypt and the Mediterranean, from 3000BC – it's surprising that Lebanese wines have remained somewhat hidden gems until recent years.
Arabica Bar & Kitchen, in London's Borough Market, has a great wine list by the glass for those who are already fans of Lebanese wines – and for those curious to try something new alongside the more familiar Chablis or Riojas from Europe.
Here are four Lebanese wines you can easily find in the UK, paired with dishes from the Arabica Bar & Kitchen menu for this week:
Ixsir, Altitudes red, 2015
Hubert de Boüard, from St Emilion's renowned Château Angélus, is the winemaker behind the bottle here, a golden blend of predominantly Muscat and Viognier with Sauvignon Blanc and Sémillon, with the Muscat and Viogner waking up the olfactory senses. Floral aromas, grapefruit and exotic fruit notes are matched with balanced acidity and body. The vines are grown at an impressive altitude of 1,000 metres above sea level, allowing the grapes to maintain great structure and fresh acidity. Pair this with crispy semolina-crumbed seafood, or chicken and pistachio shish with cardamom, honey and green chilli.
£23.95, Great Wines Direct. Buy it here
Château Ksara Reserve Du Couvent 2017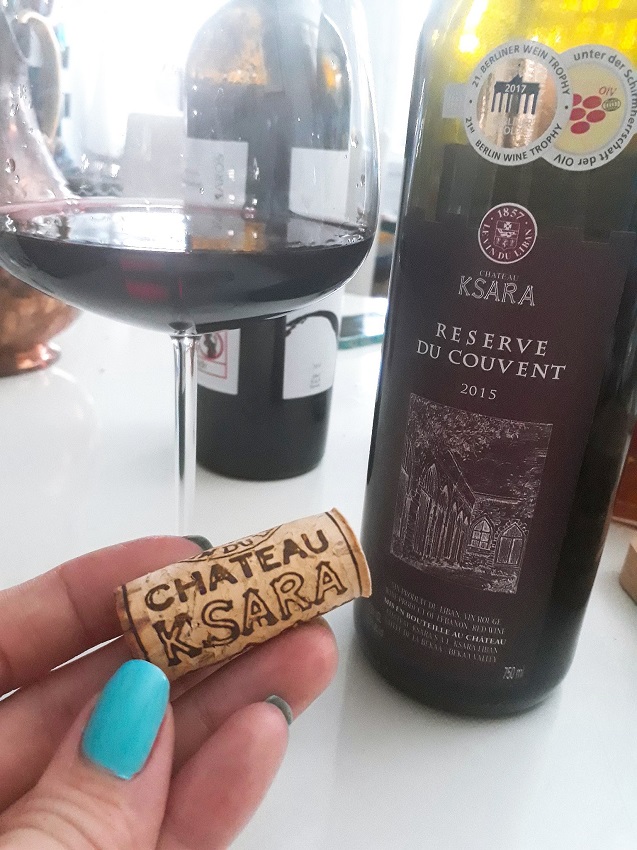 A medium-bodied red with Syrah, Cabernet Franc and Cabernet Sauvignon from Château Ksara. Lebanon's oldest and largest producer in the Bekaa Valley, Château Ksara has been making wines since 1857, when the founding Jesuit priests created the country's first dry red wine. Ruby in colour with vanilla spice, cassis, blackberries and plums with a herbaceous undertone, Reserve de Couvent is aged in oak for six months to add a little smoke to the mix. A match for lamb chops with za'atar – the blended spices and fresh rosemary complementing the herbal element of the wine.
£22.50, Wine Poole. Buy it here
Domaine des Tourelles Rose 2016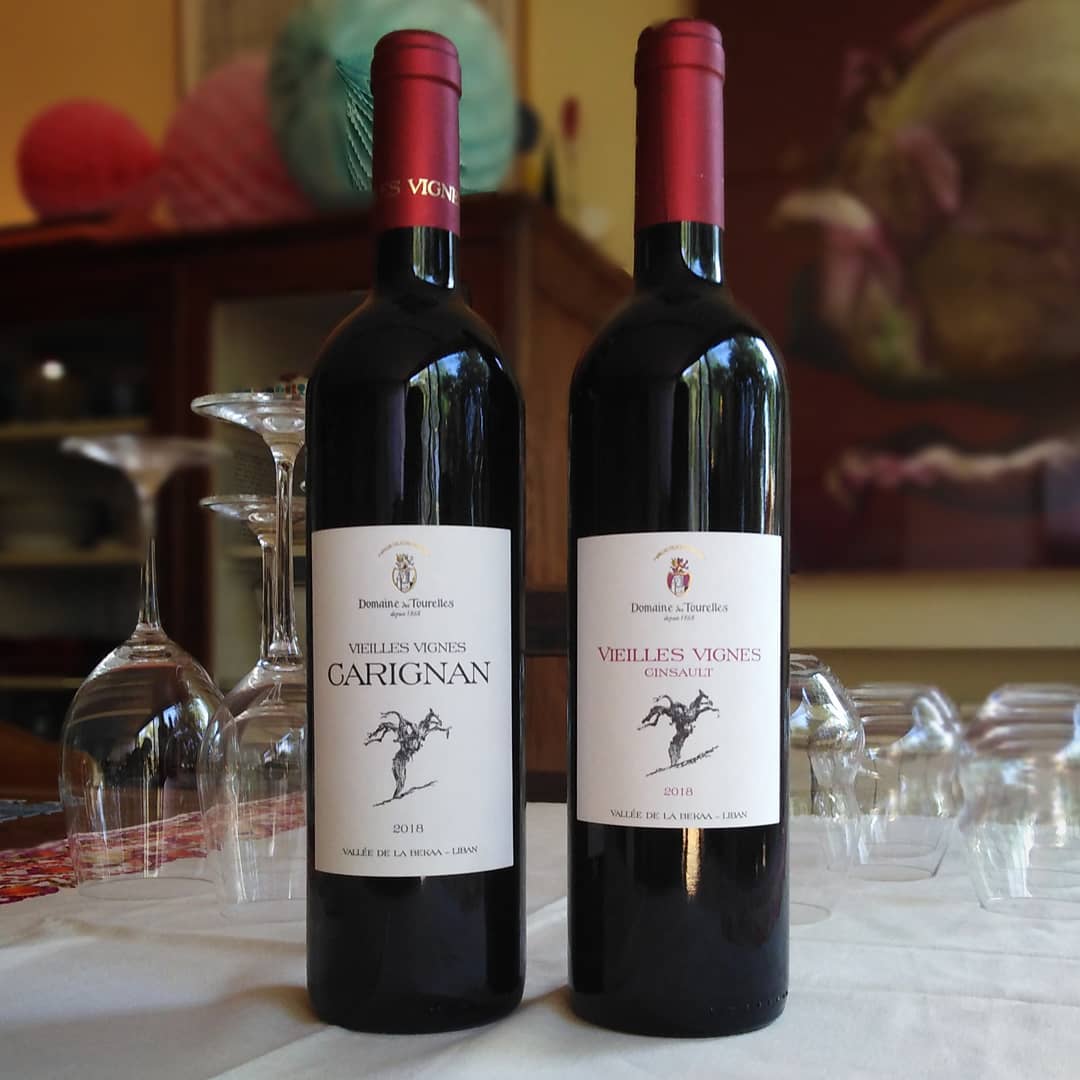 Founded in 1868 by Frenchman François-Eugène Brun, Domaine des Tourelles produces minimal-intervention wines and its 2015 rosé, a vibrant blend of Cinsault, Syrah and Tempranillo, is an ideal match for many Lebanese dishes. It's full-bodied with wild strawberries, pomegranate and red cherry fruit, and a spicy, savoury finish. Share a bottle with plates of grilled halloumi; charred octopus with saffron potatoes, urfa chilli and sumac, and Fosse Meadows chicken wings with seven-spice yogurt, lemon and oregano.
£29.50, Slurp. Buy it here
Domaine Massaya 2017
With a blend of younger Cabernet Sauvignon, Syrah and Mourvedre, this is a robust wine – and quite a boozy one, too, with 15 per cent ABV – to enjoy now. Ripe red and black cherries with peppery spice pair perfectly with beef shish, charred spring onion, tomatoes and sumac – the fruit-forward elements of the wine balancing the charcoal from the beef. So satisfying to drink, it also tastes delicious with dark chocolate.